The view from my office window this morning…was there a backup at the airport, or what?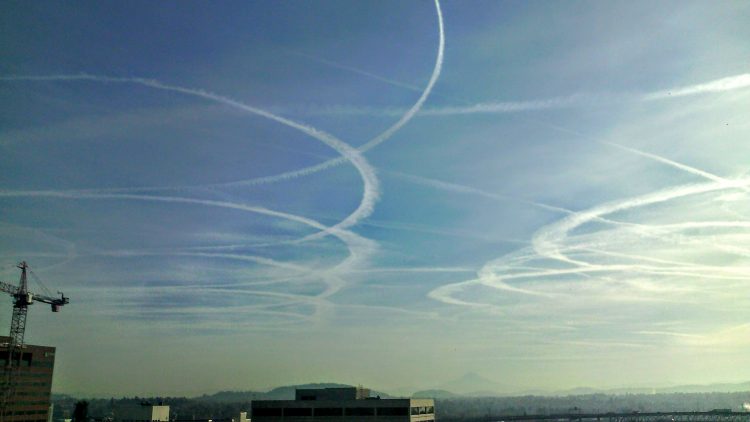 ETA: there was a backup, but at SeaTac, where fog necessitated spacing the planes more widely. Portland was the holding pen with-runways-if-necessary
---
This had been sitting on my bookshelf for a few months. I think I'd been passing it over because it looks like a standard-issue wacky middle-grade buddy novel, plus it's a Disney imprint, so…
But then I saw it had six nominations in the Heavy Medal mock Newbery listings, and there was probably a reason it was on my shelf in the first place, so…
It was so good! It's funny, and it kept surprising me, and something about the logic of it all reminded me of Daniel Pinkwater. Not directly in style, but if there were a Pinkwater Award for humorous middle-grade fiction, this would win it.
Catnip: arts magnet school, supportive families, alternate universes. Plus Miami Cuban culture and Type 1 diabetes representation. Thanks, Rick Riordan, for reading the author's adult short-story anthology, calling him up, and inviting him to write for kids! I mean, that's fantasy fodder all on its own.
And I love living in the future, because just as I got towards the end, I saw news of the sequel on Twitter:
Submitted my novel edits for Sal and Gabi Fix the Universe!

It was like playing Cow Clicker for a week straight, except, instead of clicking on a cow 7,000 times, I pressed "accept" on Track Changes 7,000 times, while thinking, " @SOLurie must think I'm a frickin' idiot."

— Carlos Hernandez ???? (@WriteTeachPlay) November 6, 2019