Yesterday Sang and I went with a vanful of college alumni to the dump! It was a tour kindly provided by a chemistry alumn who's worked for Metro for 28 years. First was the solid waste transfer station, where commercial haulers and the general public bring trash. Sang and I had been there in the 90s, when we bought our house and discarded its very gross old carpets.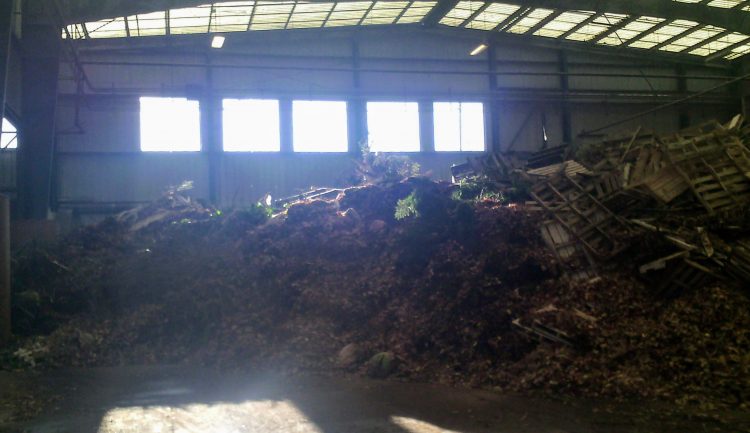 They sort out what they can to reuse or recycle. (Curbside recycling is collected and processed elsewhere.) This is the woodpile. Painted and treated wood is ineligible, so it's mostly pallets and tree limbs.
Then we went to the adjoining Hazardous Waste facility. Our host worked here until recently; we saw the little lab where he'd worked his first job, testing unlabeled stuff people had brought in by dipping test papers into it and maybe adding something and setting them on fire, until it was ID'd enough that they knew what to do with it. Outside was a grove of rescued (rather than hazardous) gnomes and statues.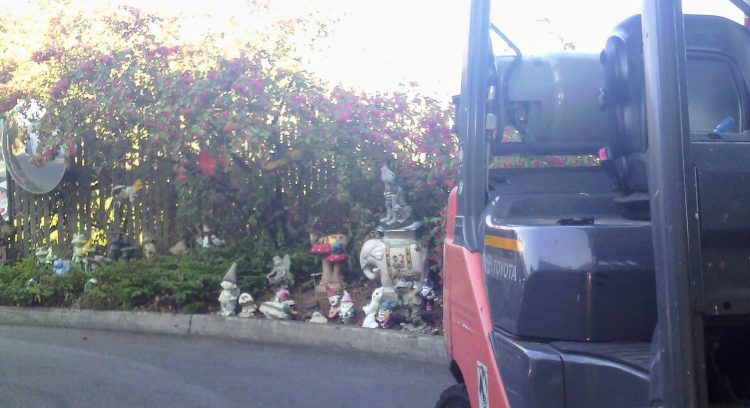 The last stop was the MetroPaint facility where leftover latex paint is remixed into standard colors and resold, a process paid for by the industry. The machinery wasn't running on a Saturday, but an employee obligingly started up a giant mixer so we could go up a ladder one by one and see an enormous vat of dark brown paint being stirred. All the equipment had lots of paint on it.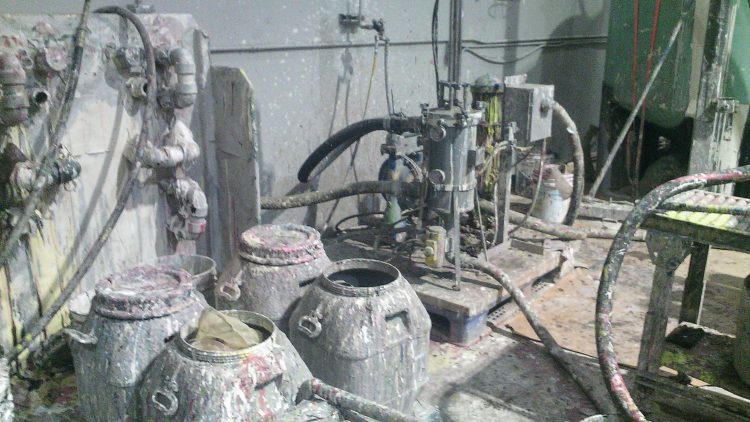 Many people have worked for decades to make a five- to fifteen-percent difference in our overwhelming local (yet globalized) waste stream. It's not nothing, but in Star Wars terms it's a very small resistance force in the context of the empire.
I think everyone in the van would agree that change will happen, if it does, at the policy level. Yet conversation on the way back kept slipping into individual purity, like where is the one place in one suburb that you can drop off your #6 plastic for recycling, or how someone managed to find a school that wanted his hundreds of yogurt cartons for a project, or how a startup is delivering certain brand-name products in reusable containers like milk was delivered in glass bottles in the old days.  I passed around some leftover trick-or-treat candy wondering if it was a faux pas because of the wrappers, but that was ridiculous no one said anything.