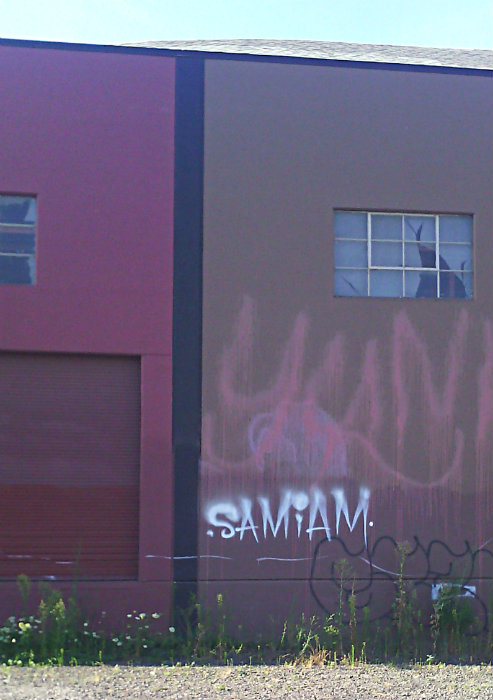 Today's commute graffiti: kidlit-relevant! Commute graffiti usually goes on Twitter, but it was cutting the photo off.
I've had swimming on the brain. On Wednesday, I swam across the Willamette River downtown, with Sanguinity and a few co-workers and about 250 other people. It was fun! (Link is to a short FaceBook video.) I took it slow, and have much work to do if I ever want to join the River Huggers' regular morning swims across and back.
I've never been one to follow Olympic swimming much, but like the rest of the internet I'm loving Fu Yuanhui. The tizzy over her mentioning her period reminded me of In Lane Three, Alex Archer , a 1987 New Zealand YA novel about a young swimmer working her way towards the Rome (1960) Olympics. The "but can she swim with her period?!" bit is almost all I remember– and I'm pretty sure I didn't read the whole series. Trip to the university library on my lunch break today.