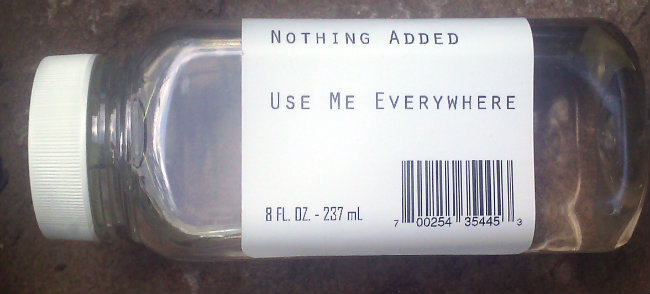 My bottle of D-Limonene has a very Alice label. Also, it's sold by "Blubonic Industries."
I decided I like the feeling of getting better and better, however slowly. So I will train to run the Mt. Hood 50 50-miler again in 2018, and this time come in under the cutoff of 13 hours with early start. I'm aiming at the 50k for 2017. And no knee pain in training, I am done with that. Which means lots of walking mileage.
Of course, no sooner did I decide all that, than I caught a cold that wiped me out for a week. And Wednesday I flaked on my long run, I don't know, it was chilly when I went to get dressed or something. So THIS week I'm still at Week One, Actually Execute The Baseline Mileage I Supposedly Have.
Since I'd blown last week's plan anyway, I took the opportunity to try out Zombies Run, which has been sitting on my phone for awhile. I set out while the intro was playing, and then it stopped. Nothing. I went, "hunh, oh well," dug the phone out of its case, and put on my audiobook instead. But after a couple of minutes, zombies kicked in again! I guess they really meant it about interspersing the story with my playlist, and since I don't have any playlists…. Fortunately my audiobook at the moment is Daniel Jose Older's Shadowshaper, so it all fit together pretty well.