Just saw that Miss Venezuela is the winner of 2013 Miss Universe…and I hadn't checked out any of the national costumes yet!
Miss Venezuela:

The click-through on that is to the most complete set of photos I could find, at Oh No They Didn't. No explanatory notes, but no har-har-har snark, either.
Miss Sri Lanka apparently decided against the bronze statue look she had in advance publicity: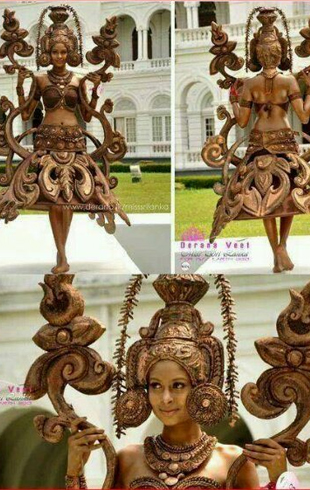 I guess Miss United States and her handlers didn't mind that Transformers were originally Japanese toys rebranded by Hasbbro?

Most literary: Miss Denmark as The Little Mermaid.