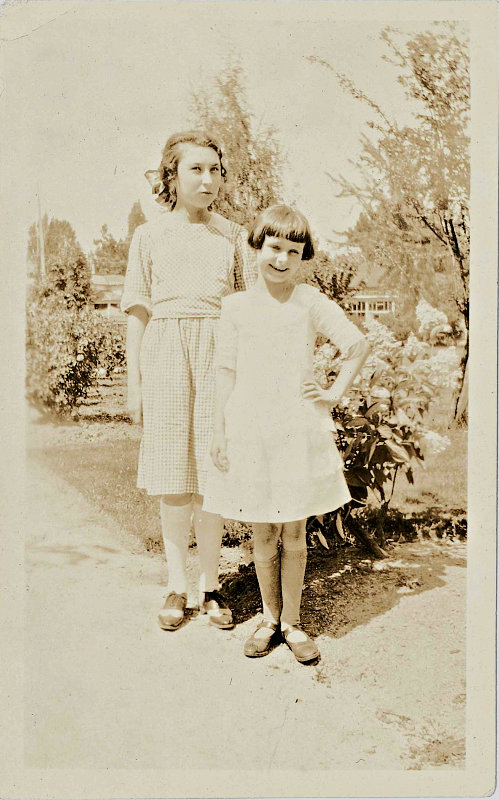 In honor of Beverly Cleary's 100th birthday today, here's a photograph Bookherd gave me a few years ago. The back says "Taken at Albany, Ore. 1922," but as Bookherd noted, don't they look like Beezus and Ramona?
I feel lucky that my lifetime has overlapped Mrs. Cleary's so that a garage-sale paperback of Ramona the Pest was waiting for me as soon as I could read chapter books. Ellen Tebbits, Otis Spofford, and some of the Henry Huggins books were around the house, too (it probably helped that my sister is three years older than me). In 1977, both Ramona and I were seven years old and I got the new hardback Ramona and Her Father for Christmas. So I've had the pleasure of reading books written 20 years before I was born, with their slightly retro topics of guppies and woolen underwear, and also the excitement of spotting brand-new Beverly Cleary books.
I've read and watched a bunch of tributes in the past few weeks. I think my favorite is this set of two anecdotes by her longtime editor David Reuther.
To me, Beverly Cleary is one of my lifetime's great writers. I hope she feels the love today.