Traditional new year's photo of the park: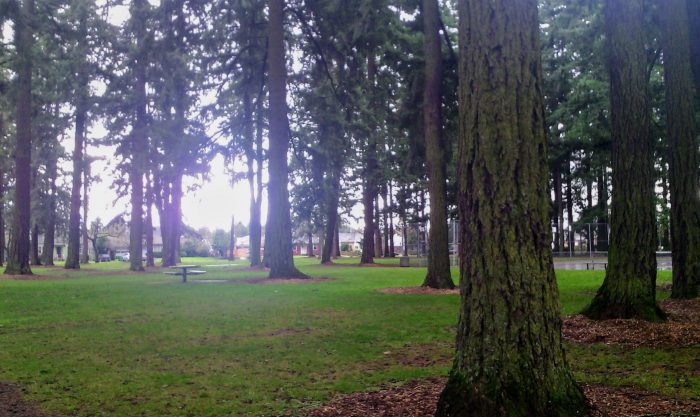 It may not look as inspiring as it has other years, featuring neither snow nor sunshine, but after the nasty cold that consumed a week of my life, I was happy to get out on a walk and see it.
I pulled together my 2019 reading list yesterday, and my favorites were all kidlit:
Louise Erdrich's Birchbark House series
Robin Stevens' Jolly Foul Play, fourth of the Wells & Wong mysteries and my favorite so far (but I'm not caught up yet)
Sal & Gabi Break the Universe by Carlos Hernandez
Tess of the Road by Rachel Hartman. I liked Seraphina and Shadowscale fine, but thought this was a big step up in writing and emotional complexity.
The Parker Inheritance by Varian Johnson
Mao and Me by Jiang Hong Chen, translated from French by Claudia Zoe Bedrick.
I read Mao and Me again, last night and this morning. It's a picture-book memoir of the Cultural Revolution, seen through the eyes of a boy age 3 – 13. I love the art, with lots of black ink and several images together on a page.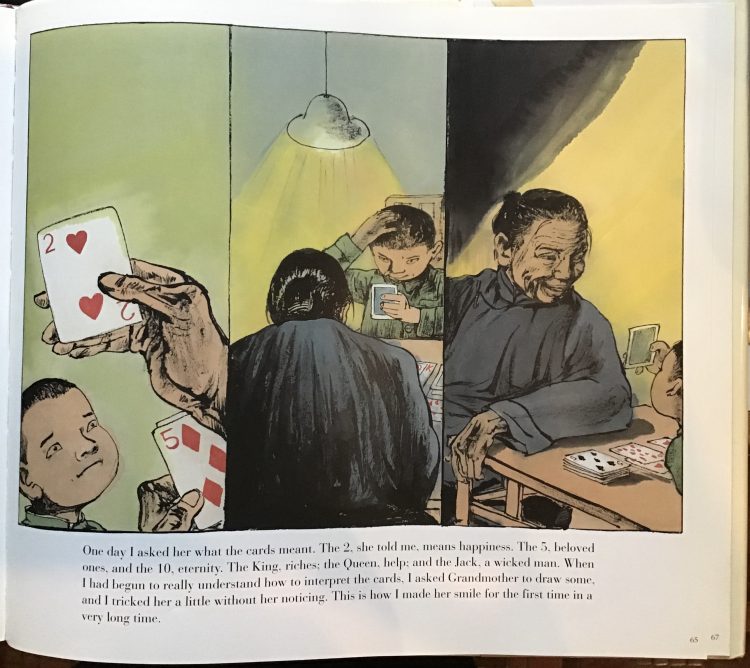 But most of all I love how somehow amidst the big events and big emotions there is room to sit there quietly beside the author with it all. The ending is part of this:
For a number of years now I have lived abroad, but I return to China regularly to see my family. My parents have not moved. The city of my childhood has changed a lot, yet my apartment building has stayed the same and the tree in the courtyard is still there.
I don't know if this has explained it at all, but I'm not that much of a picture book person and I haven't been able to bring myself to take this one back to the library. (I mean, I will. There are limits on renewals. So I will, eventually, buy a copy and take this one back.)