It's the time of year when I pore over the log of books I've read since last January. I will definitely be adding to my cumulative list of favorites: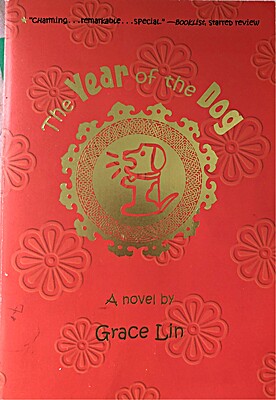 The Year of the Dog, an autobiographical novel by Grace Lin (2006), and by extension its sequels The Year of the Rat (2007) and Dumpling Days (2012). The author is within a few years of my age, and it really brought back the feel of a 1970s childhood in a mostly-white town. (With a perspective outside the white-kid one I had.)
One of the lovely things about this series is that the main character and her best friend are based on the author and real-life friend Alvina Ling, now an editor of kids' books! They are still friends and even have a podcast together where they catch up on each other's lives and talk about current topics in kidlit. I like to have it on while I'm doing routine work stuff– a very satisfying parasocial relationship.
I also read a couple of Grace Lin's picture books this year, including one with a Year of the Dog connection that I won't spoil, but haven't yet read Where the Mountain Meets the Moon and its sequels. I'd like to do that in 2022.