Primroses in pots are for sale at the grocery store, and skunk cabbage is up in the canyon. Daphne is on the verge of blooming.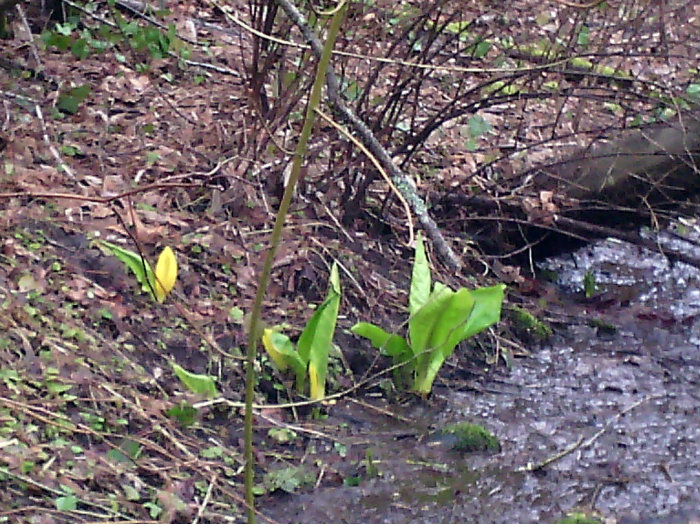 2. I'm reading Esther Hautzig's The Endless Steppe. I don't think I read it as a child after all; it was one of those books that was always in the background, at the school library and classroom collections and garage sales. Strawberry Girl was another one, maybe I should try that next. Anyway, The Endless Steppe has the fascination of autobiography combined with the comfort of knowing it's also a middle-grade book and there's a limit to how terrible things will get in it. A limit lower than the one in Between Shades of Gray, which surprised me a couple of times with character deaths.
A browse at Wikipedia told me that Esther Hautzig's daughter Deborah Hautzig wrote a novel I liked in junior high, Second Star to the Right— a fictionalized account of her anorexia. She's written an afterword–1998 but new to me– that I'm going to read as soon as I post this. I do appreciate it when authors make new forewords and afterwords available online.
3. I was in a "must under no circumstances run out of tea" mood and placed an order at Stash, my hometown tea outfit. I tried Black Forest Black Tea and have come to the conclusion that cocoa shells do not provide what I consider to be a chocolatey flavor. It's earthy and not terrible or anything, but not what I had in mind. I still have high hopes for Breakfast In Paris– black tea, lavender, bergamot, and vanilla.