I can see I had better add product photography to my list of independent publishing skills to learn… but here are a few shots of Non-Nutritive Boyfriend.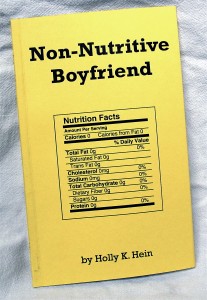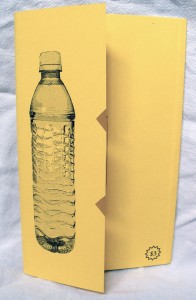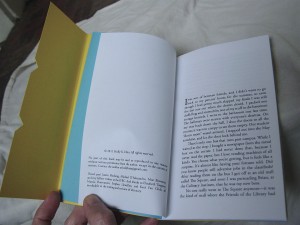 The story is submitted to one literary magazine. I couldn't resist: I'd be so tickled to see it in One Story! So I won't be distributing or selling any chapbooks until I get a rejection or until the story has been published and rights have reverted to me. Either way, that will give me some weeks to rejuvenate and then go back to folding and binding, build up an inventory. I think I can still send a copy to my mom and dad in the meantime, though. :)
Next up is applying for an Oregon Literary Fellowship. Consider it if you're a writer living in Oregon! There's no entry fee, you don't have to chase down letters of recommendation, and if you don't win you can apply again next year. I haven't found a down side yet. Though I am staring at question B: "Describe the main concerns of your work, or something about your process or intent." So reasonable…so hard.