I save up links by posting them with "Only Me" access in FaceBook. Here's a few that I still find of interest:
I enjoyed Victoria "Winnie the Pow" Jamieson's Roller Girl, pitch-perfect and set in Portland, and of course it made me think about what my derby name should be if I ever join a league. Fuse Eight riffed on kidlit derby names (Nancy Drew Blood. Jacob Have I Shoved.) a few years ago. I am pleased to see that Ramona the Pestilence isn't taken yet, per the registry. Maybe someday.
Audre Lorde's first published poem appeared in Seventeen magazine! Here's a little more about it, with quotes from her autobiography Zami about her group of high-school friends, their support and their silences. Now I really want to read Zami.
Matt de la Peña's Newbery acceptance speech was published this morning and it has EVERYTHING. Kid-Matt with his school librarian, what The Phone Call was like, the make-me-cry-at-the-end part, it's classic and perfect! *snif*
———————————————————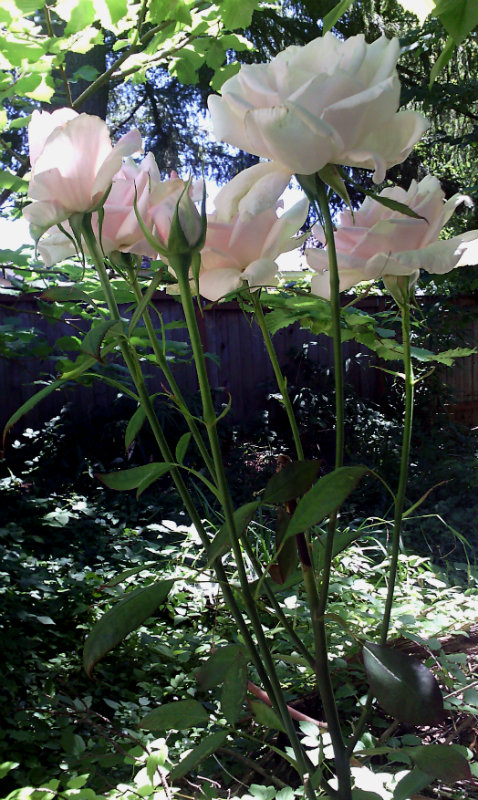 First there was one large bloom with a corona of buds, and now all the coronal buds have bloomed. Their fragrance is so wonderful that I find myself thinking that watering and protecting this rose is sufficient purpose in life. I'm going to spend the evening sitting down-breeze from it in the backyard.