The blog of storyteller and folklorist Dr. Zalka Csenge Virág introduced me to the concept of A to Z blogging– in a 30-day month, you can take one day off per week and still cover the alphabet at one letter per day.
Blog posts are work! But I made some drawings for April, in the medium I find easiest and least intimidating, which is blue non-repro pencil followed by fine-tip Sharpie marker, on 3×5 cards. My favorite was back at letter C, on a day I was busy and tired and dashed it off as quickly as possible: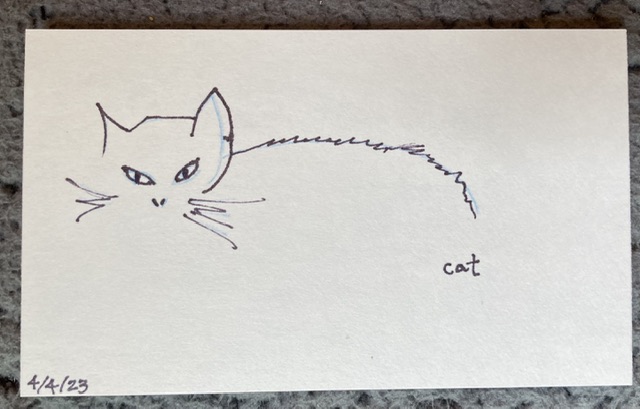 Here's the whole batch. I may do another round in June… maybe writing three-sentence stories?